Come paint your heart out for Home of the Innocents!
#paintyourheartout
Join us on Saturday, April 1 from 2-6 pm to kick off Child Abuse Prevention Month! Featuring the completion of a neighborhood mural representing the children served by the Home, our family-friendly event includes interactive painting, live bands, food trucks, vendors and much more! Plus, the opportunity to learn about Home of the Innocents and our efforts to combat child abuse in our community.
Butchertown Market
1201 Story Avenue
Louisville, KY
Admission is free, donations will be accepted.
The mural will be painted by Often Seen Rarely Spoken, a local mural painting company, on the side of Butchertown Market at 1201 Story Avenue.
Guests are invited to paint a smaller version that will be installed on the Home's campus as a gift to the children after the event. Painting can be done with a donation.
Food trucks and vendors will be selling their products with a portion of all sales going to Home of the Innocents.
Currently sponsoring the event is Kosair Charities. Sponsors and participants will be listed below as commitments are received.
Thank you to our sponsors!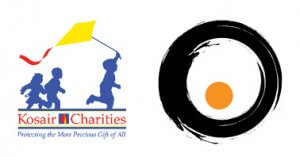 If your business is interested in sponsoring or participating in this event, contact us at 502.596.1025 or mmclaughlin@homeoftheinnocents.org.
For more information visit the Facebook event page or website.
Need a reminder? Click to download the PYHO flyer!